SysCAD process modelling software has a range of applications as a teaching and learning tool in industry and academia. Flowsheet-based process simulation within a robust solver provides the ideal environment for students, researchers and engineers to test hypotheses and familiarise with new systems without costly real-world impact.
A well-tuned process model provides a comprehensive repository of process design and operating knowledge which can be leveraged by academic institutions and commercial operations for use as a teaching and training platform.
We are proud to offer discounted Academic Licensing options to support education and research.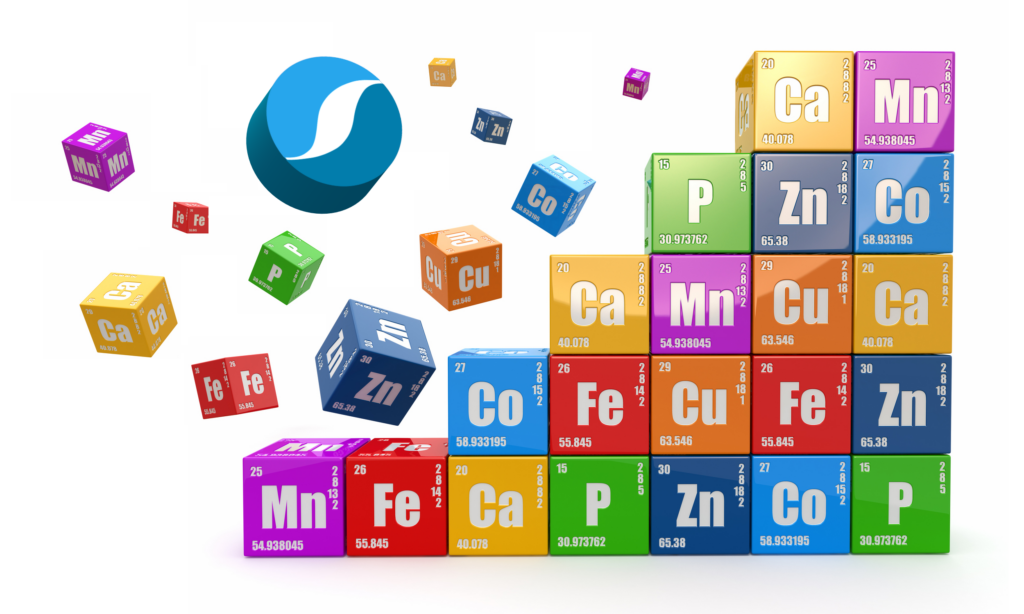 SysCAD in Universities
Over the past decade and more, SysCAD has been used as a teaching tool in final year process design course for chemical engineering undergraduates at several prominent universities. Topics have included processes from nickel, copper, gold, alumina and zinc industries. Design modules have encompassed a wide range of process units including comminution, flotation, leaching, counter-current decantation, solvent extraction, smelting, autoclave digestion, crystal precipitation, particle size classification, filtration and evaporation.
As part of our Academic Licensing and additional optional Academic Support Services agreements, we work in cooperation with lecturers to define course work and provide students with:
Access to SysCAD steady-state solver with standard add-ons
Basic training on how to create and run a SysCAD project
Modelling assistance with design course projects
Model review at the end of the design phase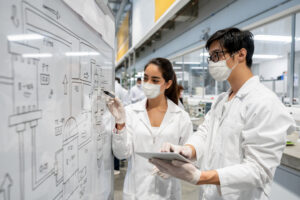 For many students, these final year design projects are their first real opportunity to "get their hands dirty" in a professional setting. By using industrially proven modelling software as a sandbox, students gain a better understanding of design concepts such as mass and energy balancing. By working as a team to build a full plant model, students develop engineering and teamwork skills which will aid with their future career.
For the university lecturers setting the course, SysCAD offers a standardised environment for the scope of the design project and a platform for demonstrating process engineering concepts in a classroom setting.
Research & Development and Beyond
SysCAD has seen widespread use as an R&D tool for postgraduate projects in universities and at government and corporate research centres worldwide. The inherent flexibility offered by SysCAD as a prototyping and design tool is critical to these cutting-edge research efforts.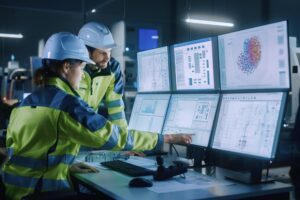 By leveraging the comprehensive library of process unit building blocks, customisable species database, integrated Thermodynamic Calculation Engines, and enhanced with user-generated control code, SysCAD can be used to simulate any process flowsheet.
In industry, alongside traditional use as a modelling tool for design and operation, SysCAD has also been applied as a training tool. Applications include integration to plant Information Systems or implementation as a Digital Shadow. As part of onboarding and continuous learning, new recruits and employees can gain an overview of the process and familiarise with area equipment and controls via a full plant SysCAD model.
SysCAD Training and Client Projects
The SysCAD team of experienced process simulation engineers run face-to-face and online Training tailored to client requirements. Courses are available for steady-state and dynamic modelling, as well as supplementary tutorials on advanced topics, features and add-ons.
We also offer extended training options, working directly with client engineers to kickstart development of a full plant model, ensuring the software and resulting process model are mastered by the client.
As part of the training course, client engineers may begin development of their own SysCAD project with the assistance from the trainer. Training course duration may be extended for further development of the SysCAD project in line with client requirements.
Alternatively, SysCAD engineers may be engaged to develop a process model prior to the standard training course. Then, as part of the training course, the developed model is presented for handover to the client. Clients can then immediately try making changes to model or run scenarios with the assistance of the SysCAD trainer.
Tutorials and Example Projects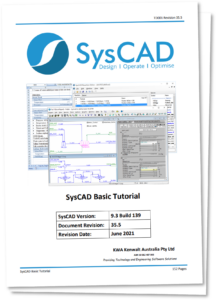 SysCAD is shipped with detailed tutorial documentation, allowing you to learn at your own pace. Learning material can also be found on the fully documented Online Help Wiki. These tutorials are especially useful for first-time users, users in need of a refresher after a long break, and active users keen to learn new SysCAD features and recent improvements.
A variety of Example Projects are also distributed with SysCAD, covering a wide selection of processes and commodities. These example projects can be used as a self-teaching tool, and can be used to assist in project work in several ways:
Observing how a specific process is modelled and controlled in a SysCAD example project, with attention to which unit models, sub-models and control methods are used, clients can incorporate these concepts into their own modelling practices.
Using the predefined configuration file and species database from the example project as a starting point for model development. Example project files for the commodity of interest generally contain the main species and properties required, and clients can modify these to add additional species and their own property data to the database.
If the example project is very similar to the process the client wishes to model, they may even begin with the example project itself as the starting point for their project and modify units, streams and controls as required.
Supporting Education
At SysCAD, we are committed to supporting education and helping to raise the next generation of competent process engineers. We are proud to offer discounted rates on our Academic Licensing options and to partner with globally recognised academic institutions.
Whether you're a university student starting your process modelling journey, a lecturer developing process modelling training courses, a novice engineer learning on the job, or an experienced process modeller enhancing your skills, SysCAD is the perfect learning environment supported by comprehensive training courses, tutorial documentation and example projects.