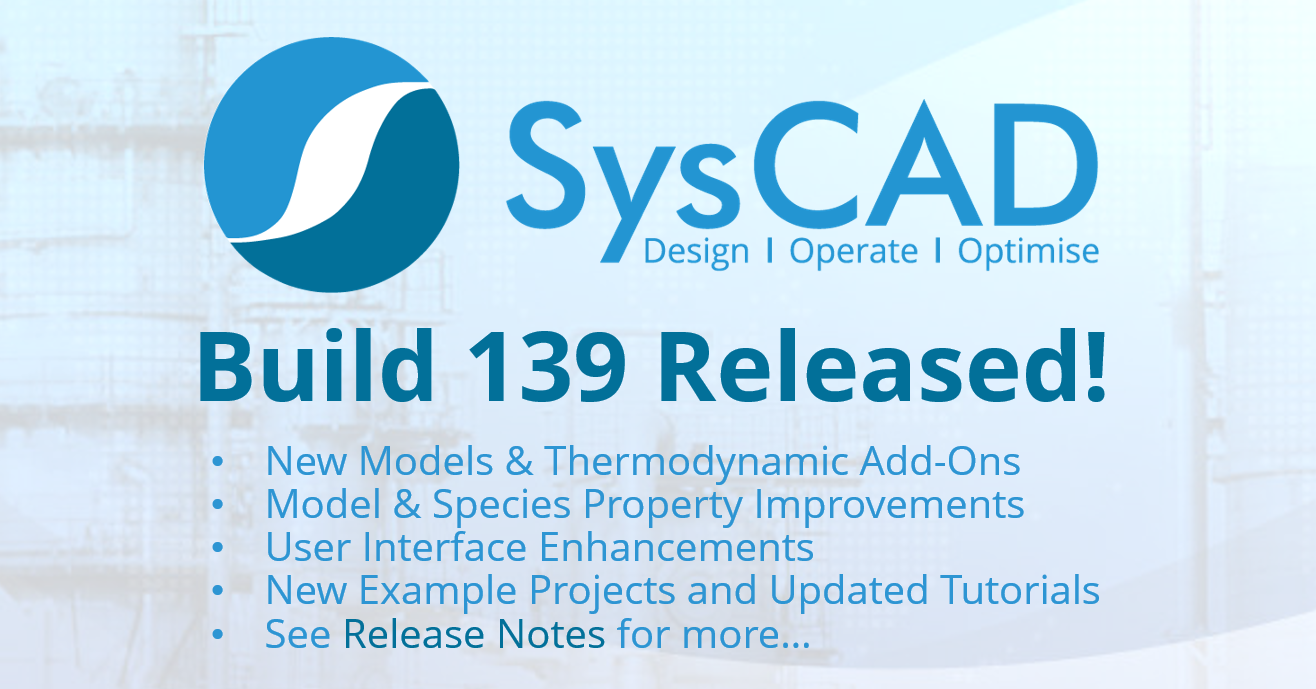 We are excited to announce the release of SysCAD Build 139!  This latest version is equipped with new features and is ready to support the next generation of process models and digital twins.
 New and improved process unit models
 Thermodynamic equilibrium add-ons
 User interface and UX enhancements
 More robust solver engine
 New reporting and integration tools
 New example projects and updated tutorials
Please see the Release Notes on our online documentation wiki for a full list of changes and upgrade instructions.
For clients with active Upgrade & Support, Build 139 is now available via the Downloads page of our website.
With the launch of the fourth major update for SysCAD 9.3, we are also pleased to present various improvements to our online documentation, including a redesigned What's New page, to keep you up-to-date with the latest SysCAD news, updates and information.
We look forward to your feedback on the new build. For any upgrade issues please contact us at support@syscad.net.